Details
Description
You don't have to worry about getting your portable speaker wet anymore. The Creative MUVO 2 Wireless Speaker is designed with water-resistant IP66-rating so you can take your music through your adventures. With a 10-hour battery life, the MUVO 2 keeps the action going, wherever your life takes you. Connecting to the MUVO 2 is effortless. Simply connect via a host of input sources including Bluetooth connectivity.
You can connect two MUVO 2 speakers to enjoy a wider sound stage and bigger audio performance. Available in multiple colours with cool metallic shades, pick the right one that suits your style.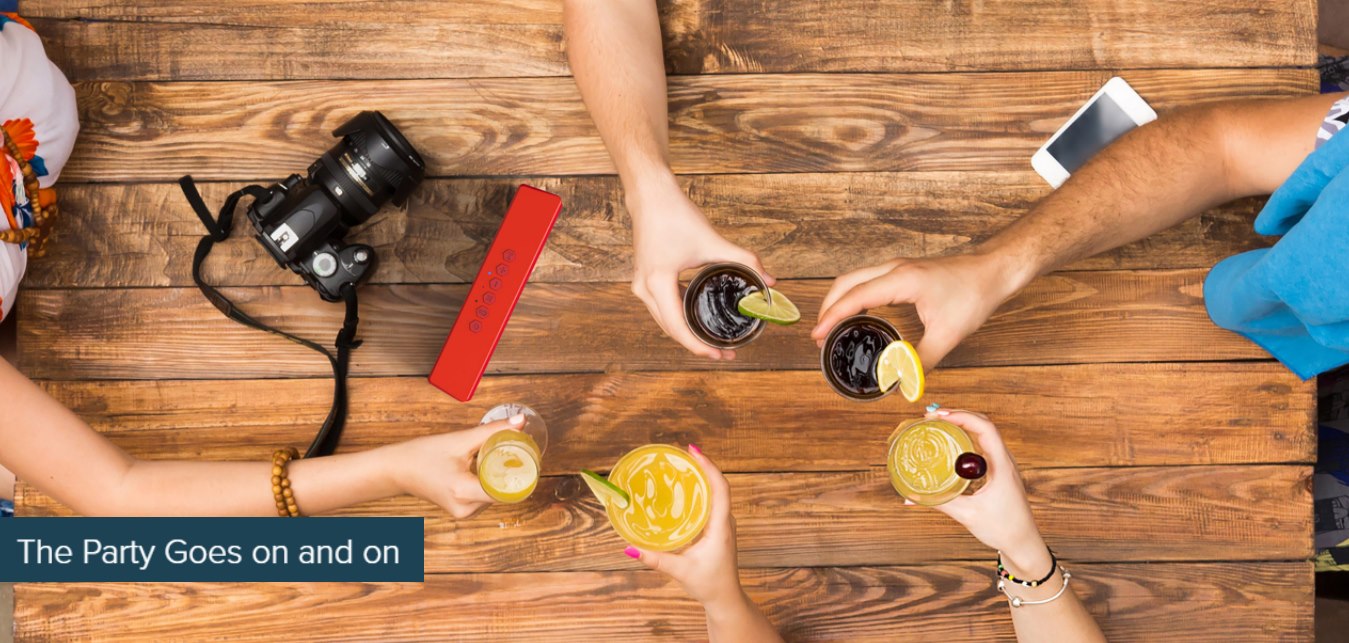 Get ready to take your audio through your life's adventures! The MUVO 2 is designed with IP66-rating, which means it's beach-ready to tackle all the splashes at your pool parties, and combat all dust when you travel off the beaten track.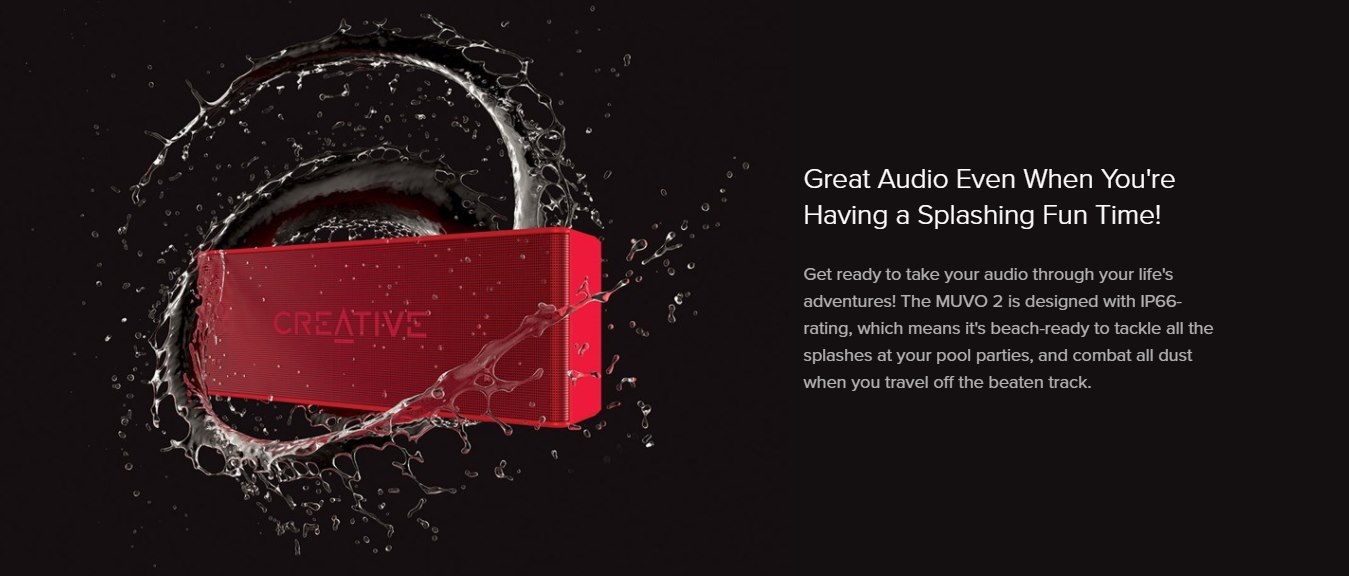 Features
Big Bass Takes up Less Space - With two in-house tuned full-range speaker drivers, you can count on this nifty speaker to deliver a sound of strength and substance.
Light Weight - weighs only 340g (12.0oz) and because of its shape, it's so easy to slip into your bag and take it anywhere you go, wherever you want.
2,200mAh Li-ion Battery - Play non-stop music for up to 10 hours. You can charge it via the micro USB cable for longer hours of enjoyment.
Sound Blaster Connect App - The downloaded Sound Blaster Connect app for iOS and Android allows you to control your speaker easily.
Wireless Link Technology - Featuring the stereo Wireless Link technology, it pairs two MUVO 2 speakers together.
Built-In MP3 Player - The MUVO 2 comes with its built-in MP3 player. With support for high-quality lossless FLAC and WAV, WMA and MP3 formats3, your listening needs are well covered.
USB Audio Port - Connect the MUVO 2 via USB, with the Sound Blaster Control Panel. With access to an array of tuning parameters, you can customize your audio profiles the way you like it.
MicroSD Card Reader - lets you move your music, video or personal data between your PC and memory card.
Speakerphone - via Bluetooth, the MUVO 2 acts as a speakerphone, letting you take your calls when you're listening to your music. So you won't have to miss a phone call again!
Portable and IP66 Water-Resistant - water-resistant and dust-resistant. take it with you everywhere to groove to your music whenever, wherever.
Specifications
| | |
| --- | --- |
| Drivers | 1 x Passive Radiator, 2 x Drivers |
| MicroSD Slot | Yes |
| Battery Type | Built-in Li-ion, 2200mAh |
| Battery Life | 10 hours |
| System Configuration | One-piece |
| Bluetooth Version | Bluetooth 4.2 |
| Bluetooth Profile | AVRCP (Bluetooth Remote Control), A2DP (Wireless Stereo Bluetooth), HFP (Hands-free Profile) |
| Supported Codecs | SBC |
| Connector Type | Bluetooth, AUX-in, USB |
| USB Cable Length | Approx 0.6m, 67 x 190 x 38 mm |
| USB Cable | 23g (0.8oz) |
| Speaker | 340g (12.0oz) |
Be the first to review this product
© 2013 - 2019 Futurama.co.za - A Division of Ultranexus (Pty) Ltd | All Rights Reserved | Company Registration No: K2011/114945/07 | VAT No: 4390263624