Details
Please Note: This item is a Special Order Product, as it is shipped from overseas to order or made to order, and will therefore require an extended lead time.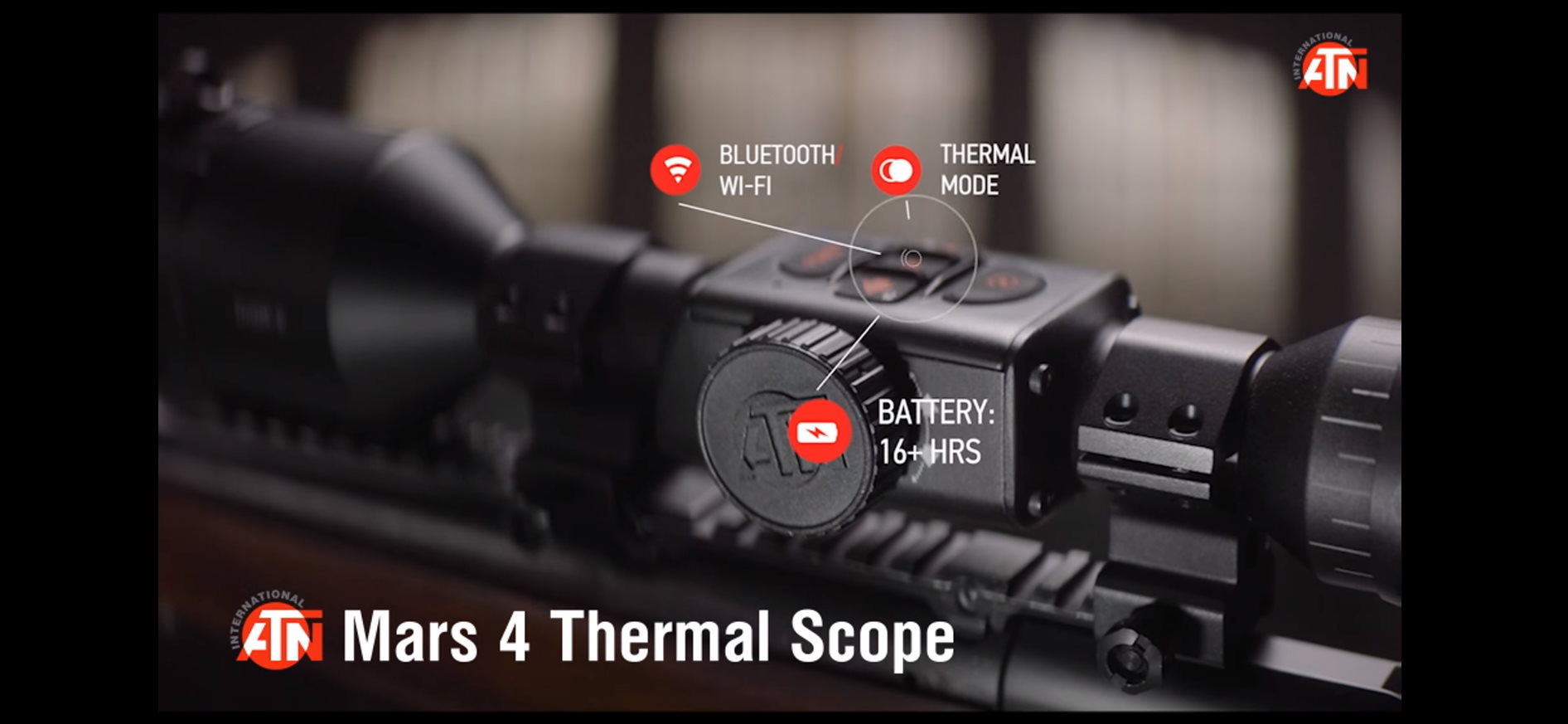 Description
The ATN Mars 4 Smart HD 2-8X; 384x288 Thermal Scope, the Next Generation of Thermal Sensors are here and they are Powered by ATN's Obsidian IV Dual core. Prey beware!
Sighting in your scope has never been easier with One Shot Zero. Take a shot adjust your reticle and you are good to go. Fast and easy way to make a good distance estimate to your target. Once ranged in your reticle will automatically adjust its point of impact. No more guessing, chart memorization or complex calculations
Hunt responsibly by making sure your shot hits the target Each and Every time. Range, Wind, Multiple-Weapon Profiles, Angle to Target, Temperature, Humidity, more...

The Obsidian 4 not only Streams Video at HD resolution but can simultaneously Record to the SD card inside. Never miss that Excellent Hunting Moment. Turn on RAV and let the Mars record directly to your SD card.
Recoil Activated Video (RAV) takes care of all your worries. Just relax and focus on your game and let the Obsidian Core do the heavy lifting. The new Dual Core Processor not only runs fast but runs cool. 1st ever digital scope with over 16hrs of continuous battery power. Designed to withstand the pressures of High Calibre weapons. The Mars 4 is built out of Hardened Aluminium Alloy with Impact Resistant Electronics.
The ABL Laser RangeFinder turns your Mars 4 into a Long Range Hunters Dream. Simple installation and One button operation will make you into the deadliest predator around.
Featuring an impressive human detection range of 960m, a recognition range of 480m and will identify a human at 300m away.
Features
Spin to Zoom Wheel - what could be more Natural. While the new Tactile Buttons let you feel every click for optimal control
21st Century Technology designed to make your Shooting Experience easy and familiar
Included: 1. Standard rings 2. L-shape ring
Ultra-Sensitive Next Gen Sensor
Video record
Easy to mount- easy to use.
New controls
Classic ergonomics
One shot Zero
Smart range finder
Ballistic calculator
Dual stream video
Recoil activated video
Ultra-low power consumption
Recoil resistant
Auxiliary Ballistic Laser
Specifications
| | |
| --- | --- |
| SKU | MSK4K3825 |
| Sensor | Gen 4 384x288, 60Hz |
| Magnification | 2-8x |
| Field of View, Degrees | 12x9.5 |
| Core | ATN Obsidian IV Dual Core T |
| Micro Display | 1280x720 HD Display |
| Eye Relief | 90mm |
| Video Record Resolution | 1280x960 @ 30/60 fps |
| Ballistic Calculator | Yes |
| WiFi (Streaming, Gallery, & Controls) | iOS & Android |
| Bluetooth | Yes |
| 3D Gyroscope | Yes |
| 3D Accelerometer | Yes |
| E-Barometer | Yes |
| Smart Range Finder | Yes |
| RAV (Recoil Activated Video) | Yes |
| Electronic Compass | Yes |
| Smooth Zoom | Yes |
| Reticles | Multiple Patterns & Colour Options |
| Microphone | Yes |
| Micro SD Card | 4 to 64 Gb |
| Micro USB, Type C | Yes |
| Mount | 30 mm Standard Rings (included) |
| Battery life (Li-ion) | 18 + hrs |
| Waterproof Rating / IP Rating | Weather resistant |
| Human Detection Range | 960 |
| Human Recognition Range | 480 |
| Human Identification Range | 300 |
| Dimensions | 13.5"x3"x3" / 343x76x76 mm |
| Weight | 2.03 lb / 0.92 kg |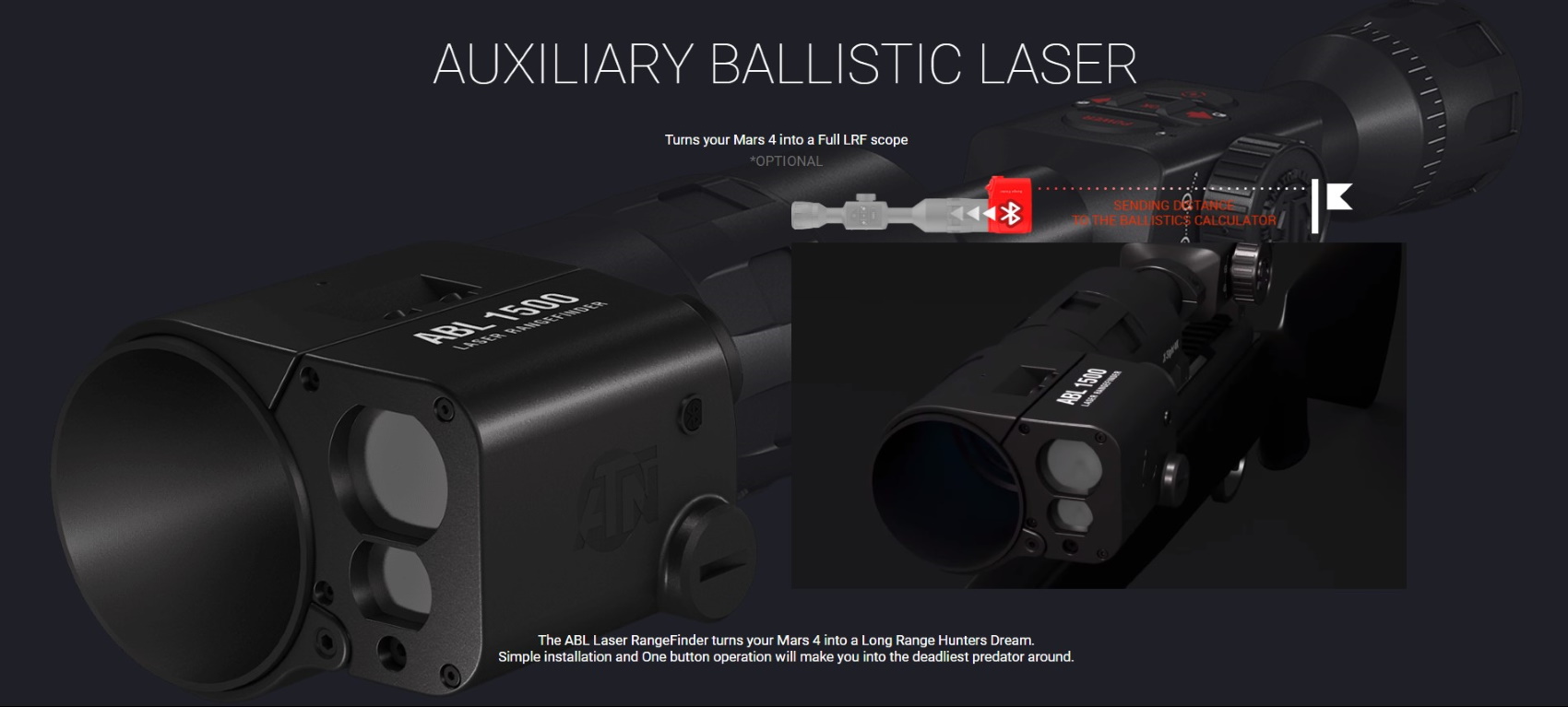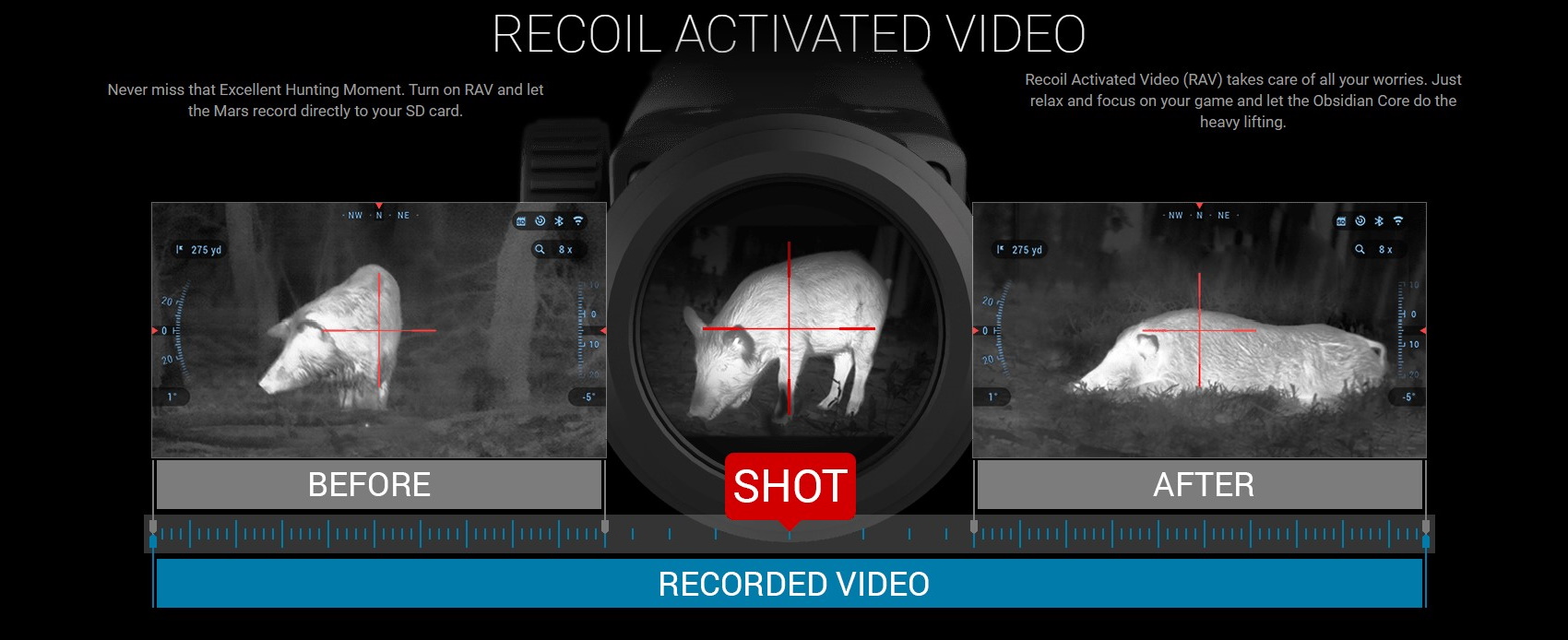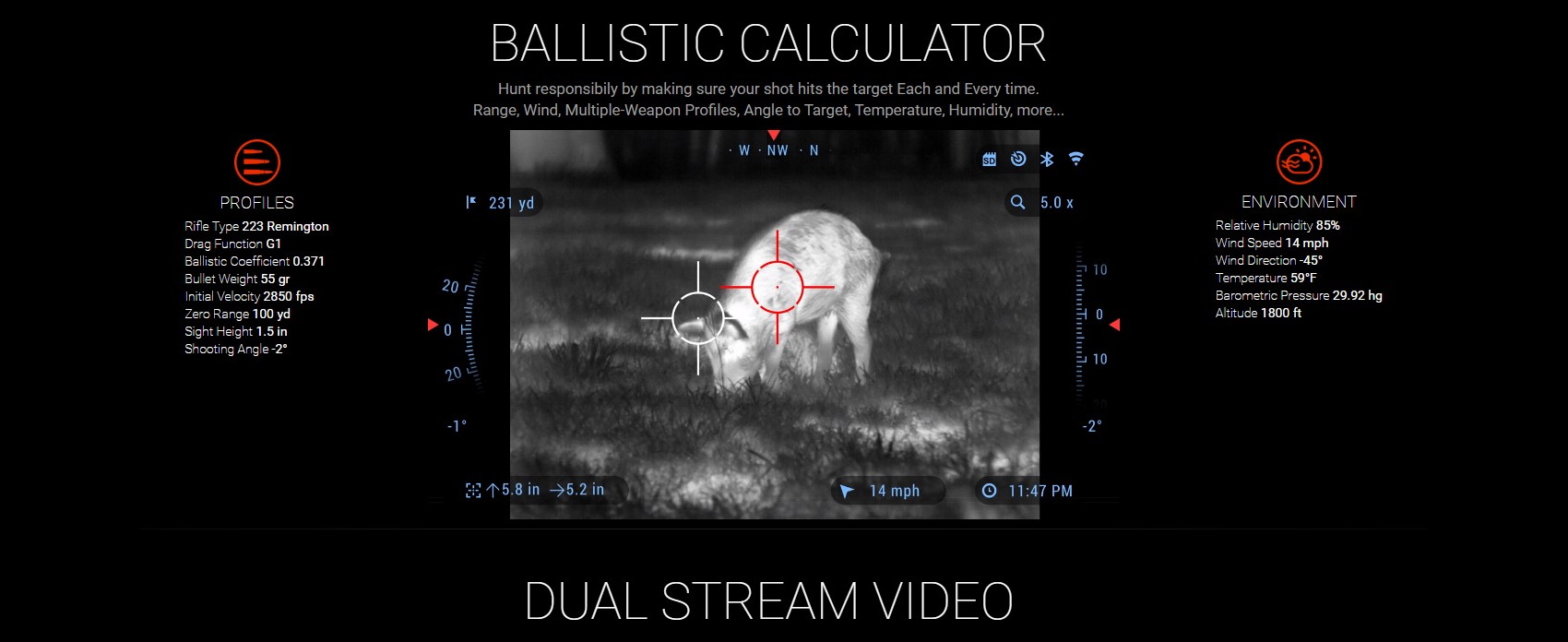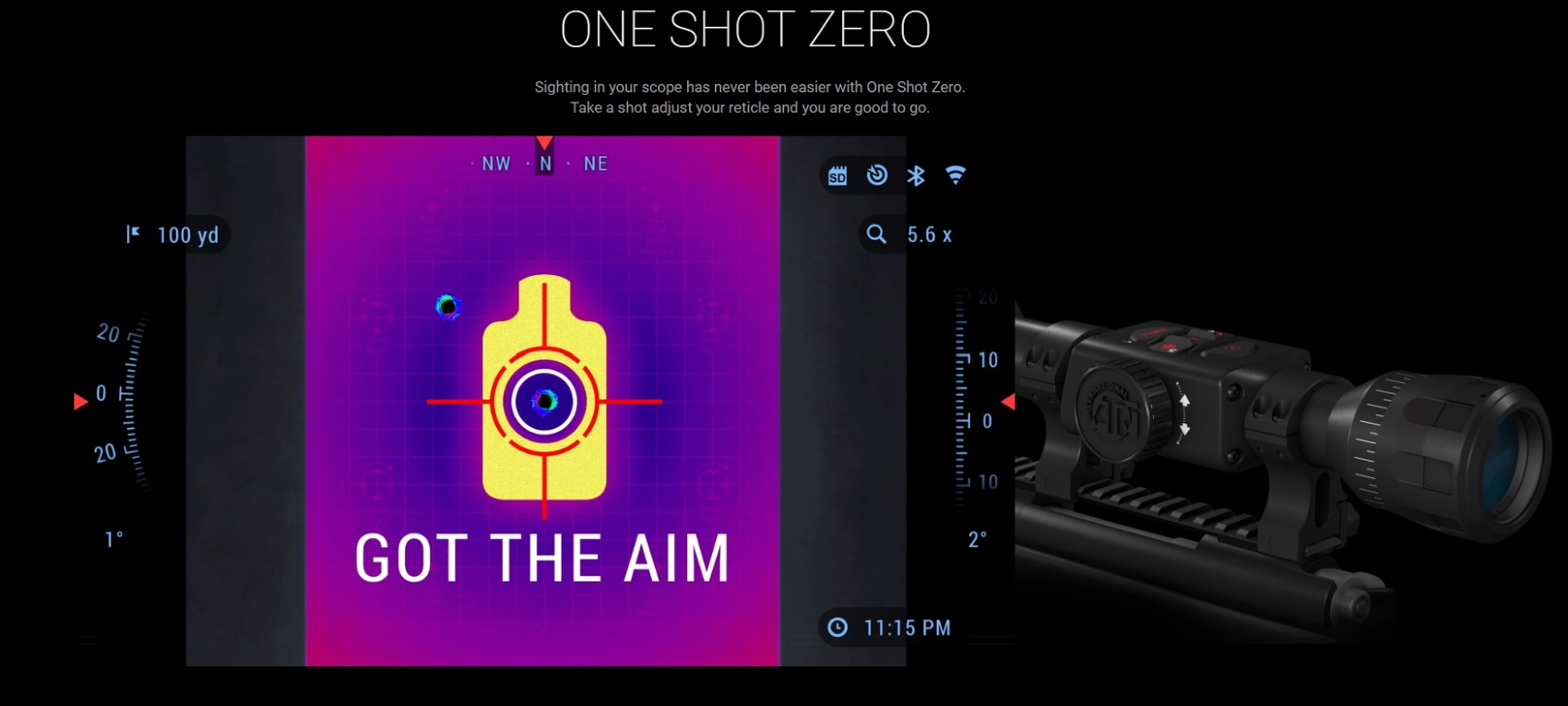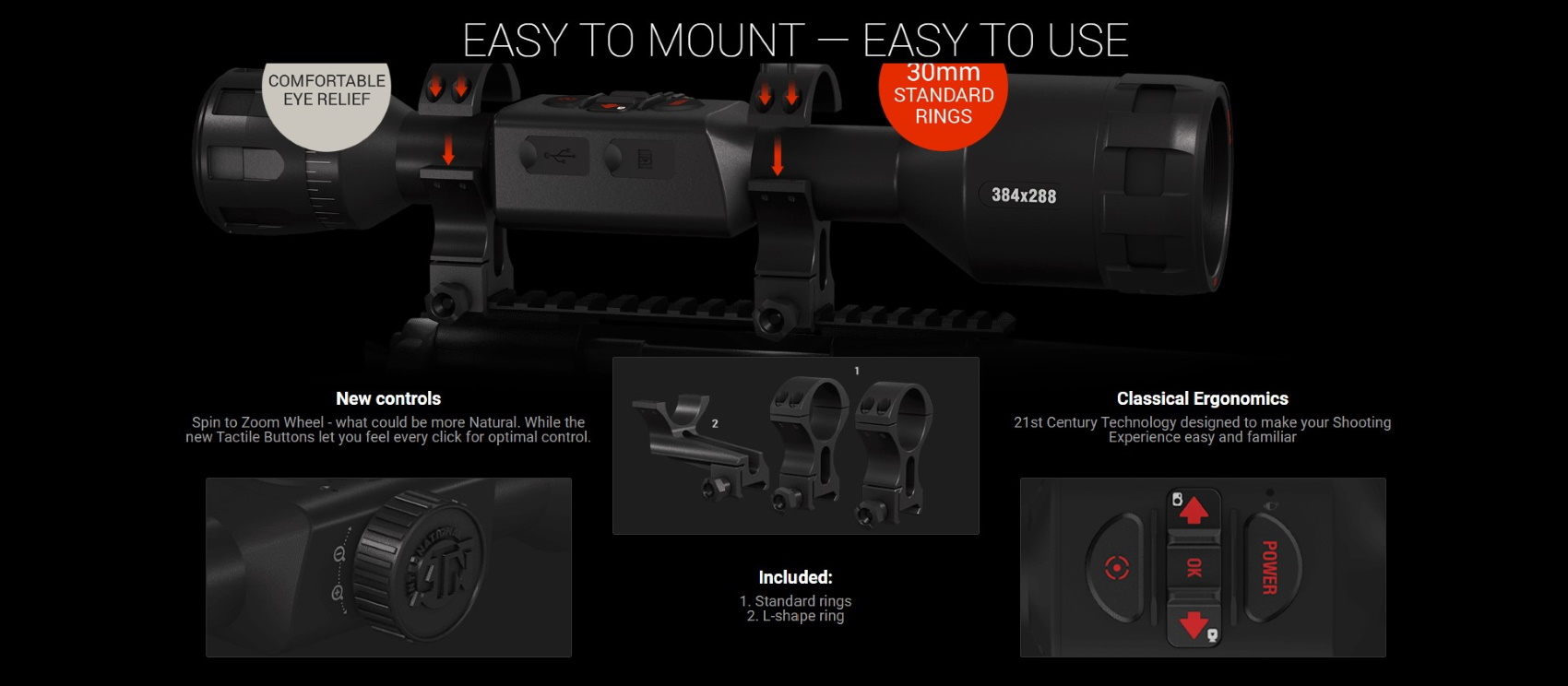 Be the first to review this product
© 2013 - 2020 Futurama.co.za - A Division of Ultranexus (Pty) Ltd | All Rights Reserved | Company Registration No: K2011/114945/07 | VAT No: 4390263624