Details
Description
The Barocook 850 ml Rectangular Cooking System is the ultimate flameless cooking product. Great for outdoor adventures such as camping, but equally suitable for indoor use. Once emptied, the sachet is designed to hold the perfect amount of water needed for your cooking. Simply place your food in the stainless steel container, wait for the Baropack to steam, and put it all together to begin cooking!
If you are outdoors and the weather is not suitable for cooking, do not fret! The Barocook 850 ml is perfectly suited to indoor cooking and is perfectly safe to use, even inside a closed tent. The Barocook provides you with an innovative yet simple, flameless cooking solution.
Caution: Contents will become very hot while using the Barocook cooking system. Please read all instructions first before using.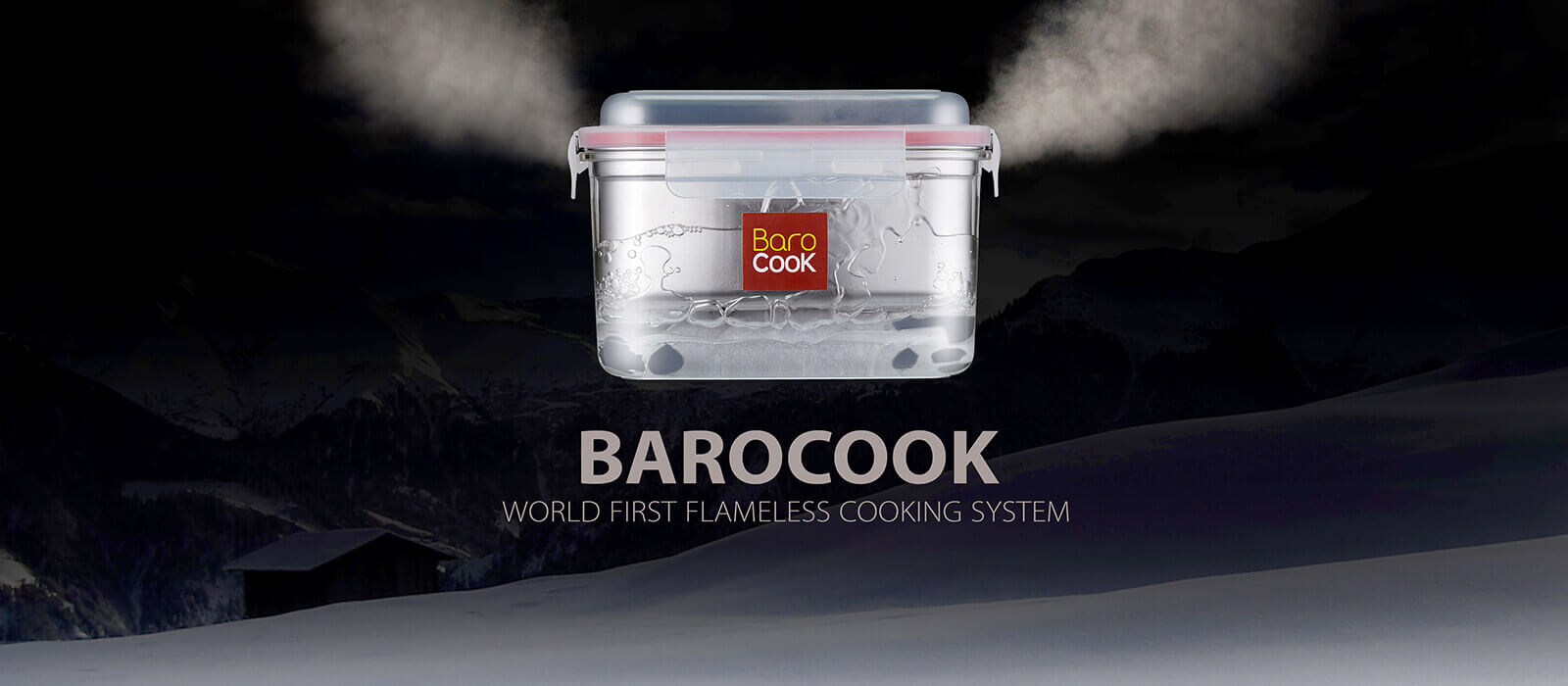 Features
Flameless Cooking System

Includes stainless steel inner container, plastic outer container, silicone lid and a 50g heat pack

Flameless, water-activated, heating pack achieves heat up to 95º Celsius

Eco-friendly. Heating packs can be disposed of like other environmentally friendly trash, Non-Toxic Flameless heat source made of Quick Lime

Specifications
| | |
| --- | --- |
| Colour (Outer Body & Lid) | Black / Transparent |
| Weight | 580g |
| Inner bowl | Stainless Steel |
| Outer body | PP / PC |
| Lid | PP, Silicone |
| Neoprene Sleeve | Yes |
| Barocook container | Yes |
| Heating pack | 50g * 1pc |
| Instruction sheet | Yes |
| Zipper bag/Colour box | Silver |
| Dimensions | 195 x 145 x 100 mm |
Package Contents
Barocook 850ml System
50g heating pack - 1pc
Instruction sheet
Neoprene sleeve
Silver zipper bag/Colour box
Be the first to review this product
© 2013 - 2021 Futurama.co.za - A Division of Ultranexus (Pty) Ltd | All Rights Reserved | Company Registration No: K2011/114945/07 | VAT No: 4390263624