Details
Description
The Gavita Pro 750e DE Grow Light is part of the Gavita Pro line e-Series - the next generation professional grow light solutions. Gavita were the first to launch a double ended 1000W HPS lamp in this market and were also the first to introduce a double-ended 750W HPS lamp. This lamp bridges the gap between a 600W single ended, and a 1000W double ended fixture.
The 'e' in 'e-series' stands for external control. These fixtures can be controlled centrally by a Gavita Master controller. This replaces the often cumbersome installation with contractors and adds safety features such as automatic dimming of your lights at high temperatures and even a safety shutdown.
Features
Complete Fixture
Horticultural Design
400V lamp technology for high-frequency electronic ballast
Replaceable Reflector
Controllable Output
Double Ended Lamp
High-Frequency Electronic Ballast
Soft Start – Unlike magnetic ballasts, these electronic ballasts never use more power than their specified power during the start-up sequence.
No in-rush Current - The e-series fixtures are constantly connected to your mains supply, just like a television that is on stand-by. Because of that it never creates a high inrush power when switching on
No moving parts, optimal thermal management
Sealed housing with Gore-tex ventilation plug
Status LED - provides info on the operation status of the ballast
Miro aluminium reflector
Soft Dim
Suitable for Gavita Master Controllers
Plug & Play installation - Connect your fixtures to the master controller with the standard controller cables provided with the controller and the fixture.
Specifications
| | |
| --- | --- |
| Input Voltage | 240 Volt |
| Input Current at 100% | 3.5 Amps |
| Input Current at 110% | 3.9 Amps |
| Input Power at 100% | 795 Watt |
| Input Power at 110% | 870 Watt |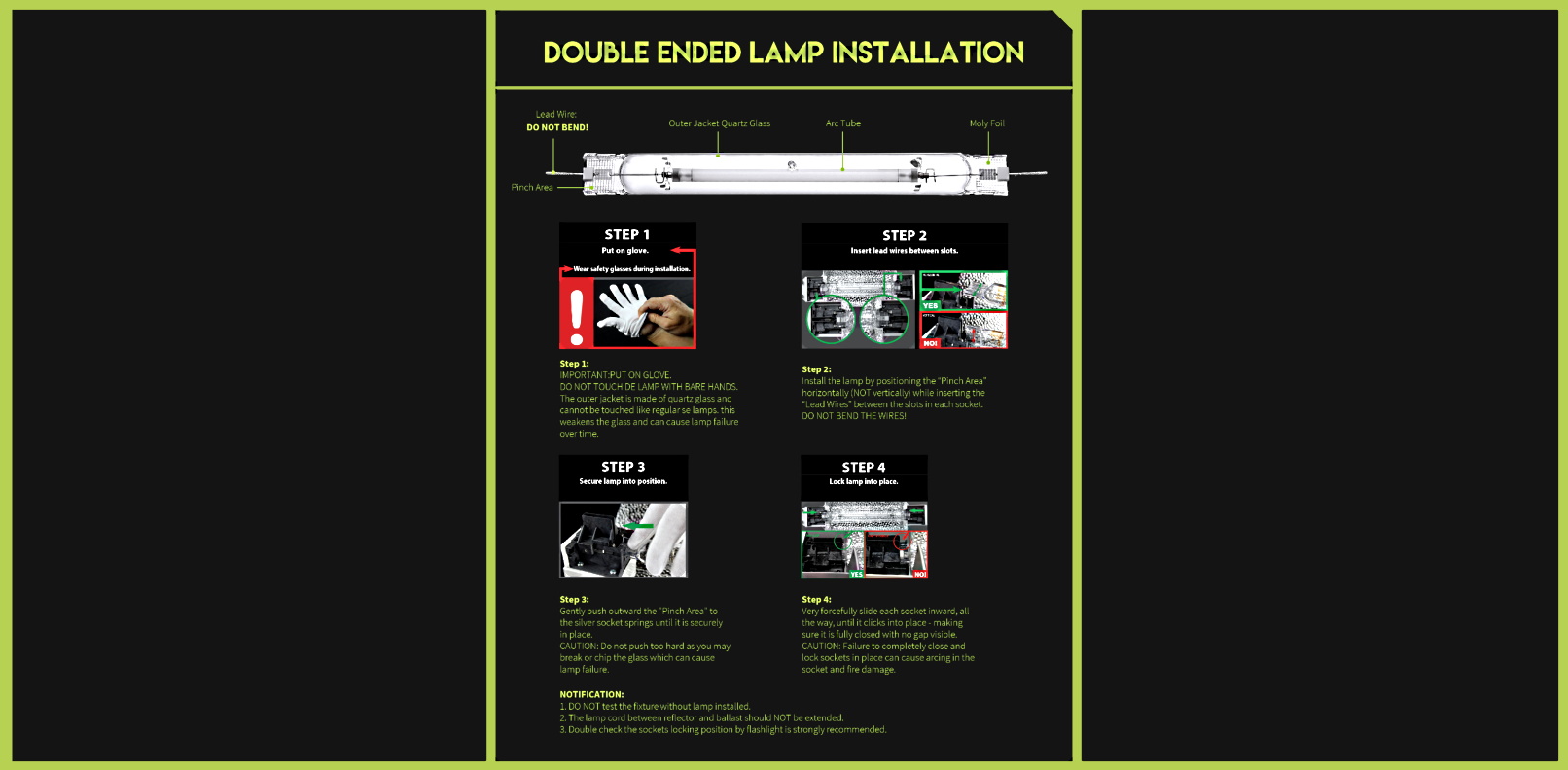 Be the first to review this product
© 2013 - 2019 Futurama.co.za - A Division of Ultranexus (Pty) Ltd | All Rights Reserved | Company Registration No: K2011/114945/07 | VAT No: 4390263624