Details
Product Description
The Nitecore RCR123 Li-Ion Rechargeable Battery. Purpose-designed for high performance equipment such as flashlights, the Nitecore RCR123A 650 mAh Li-ion rechargeable battery is is an environmentally friendly, safe, high-performance cell. It is protected against overcharging, short circuiting and over discharging.
It has high impact resistance as it is equipped with nickel-plated S.S protectors at both ends.
It is compatible with most high-drain devices.
Specifications
| | |
| --- | --- |
| Nominal Capacity | 650 mAh |
| Nominal Voltage | 3.7 V |
| Charge Method | Constant Current Constant Voltage |
| Charge Voltage | 4.20 V |
| Charge Current(C) | Max 650mA (recommended 300mA) |
| Diameter | 16.6 mm |
| Length | 34.8 mm |
| Max Weight | 17.8 g |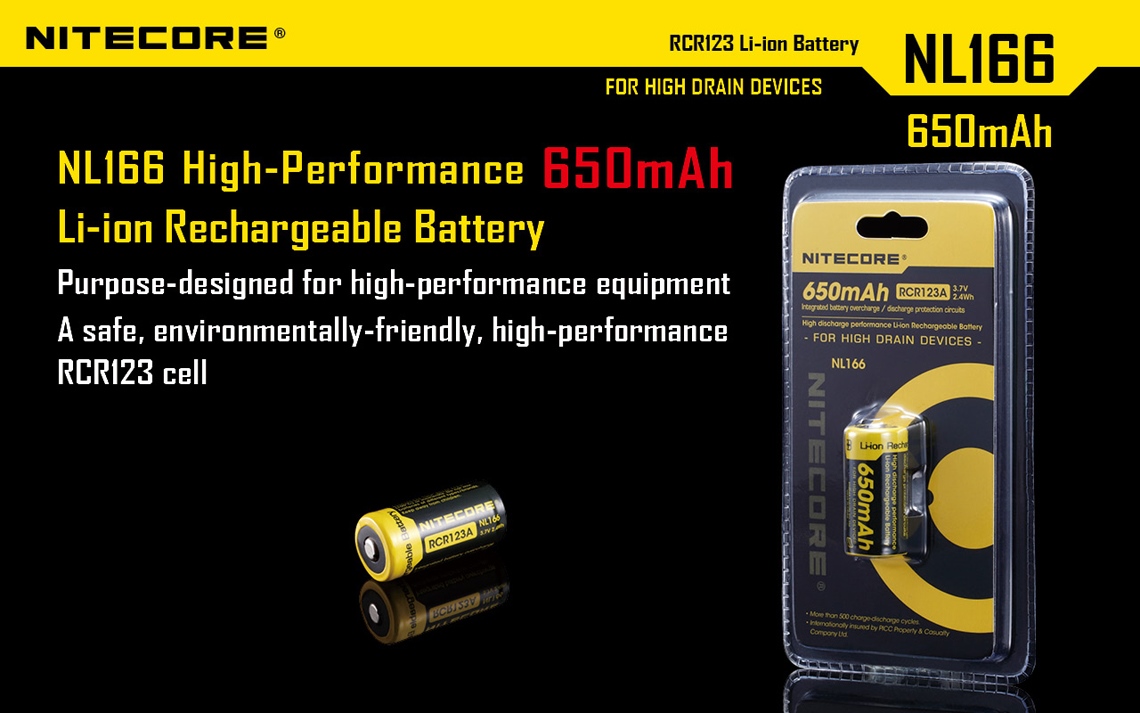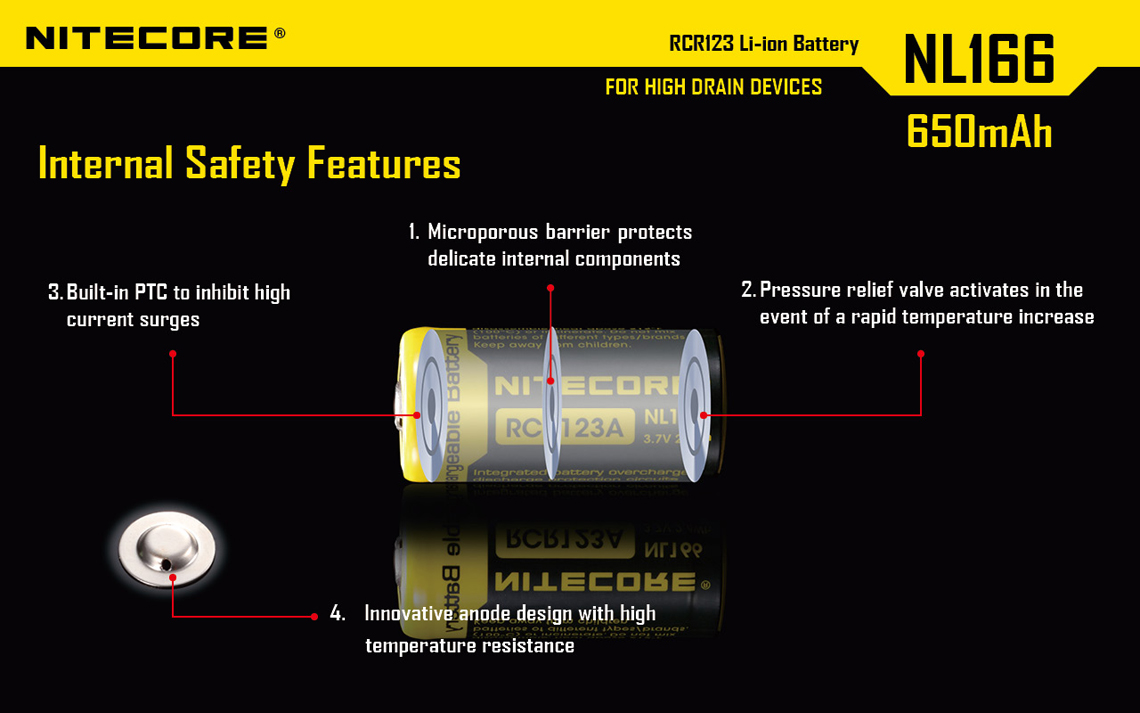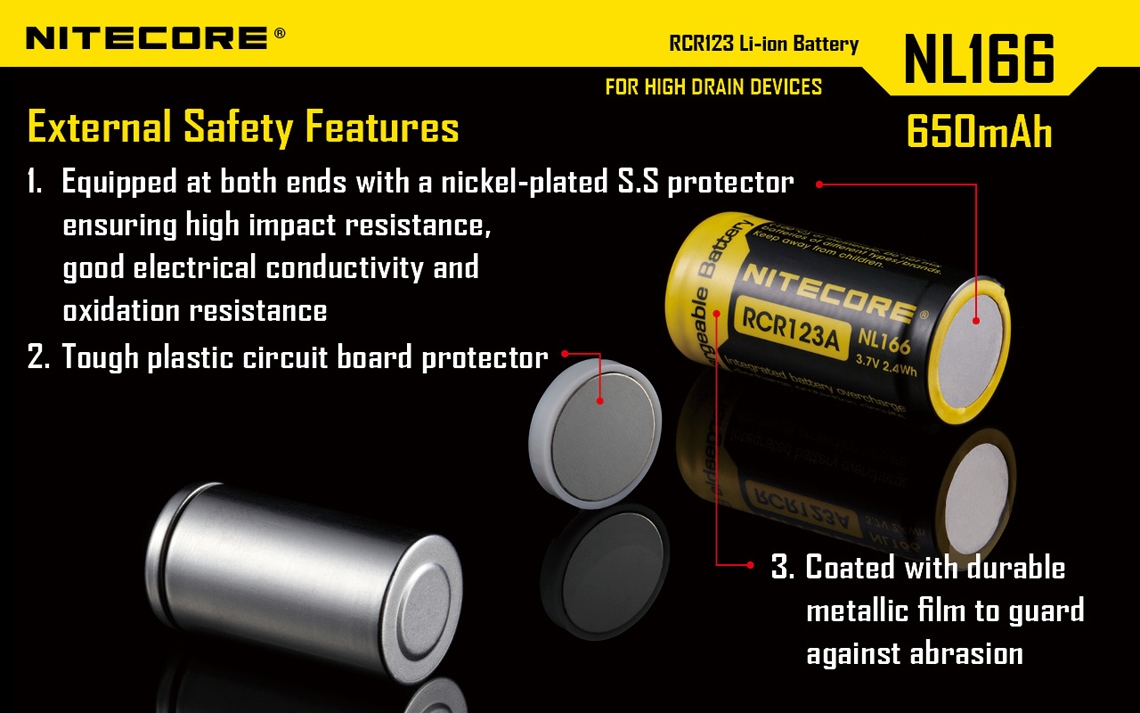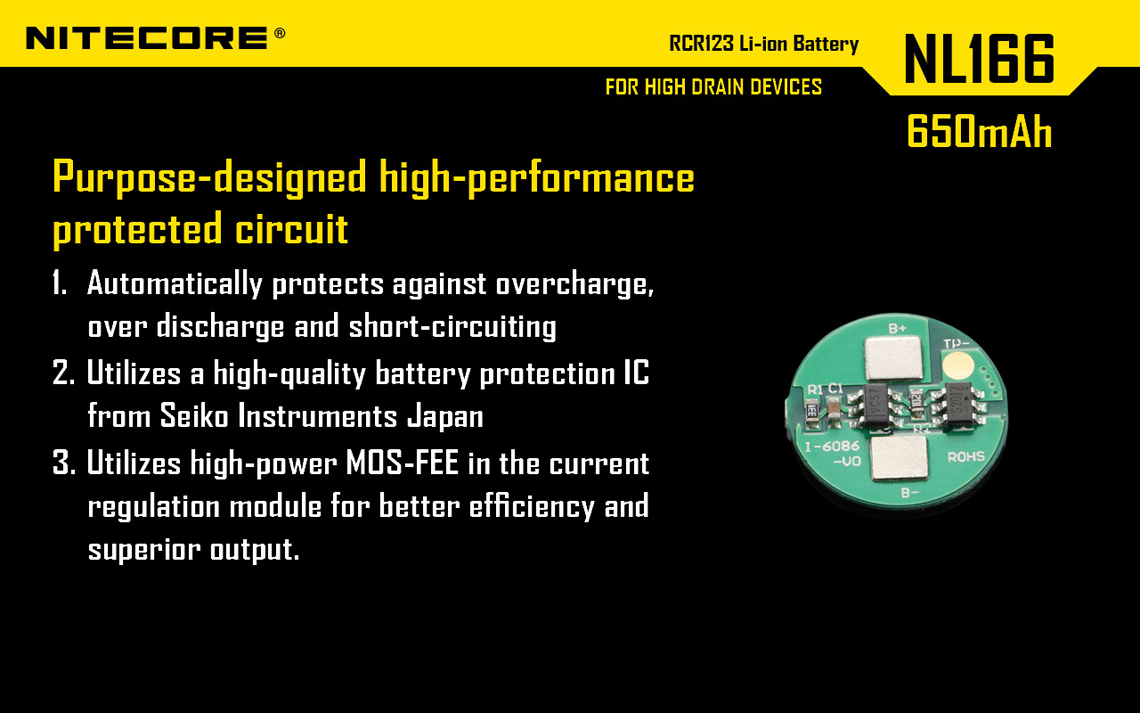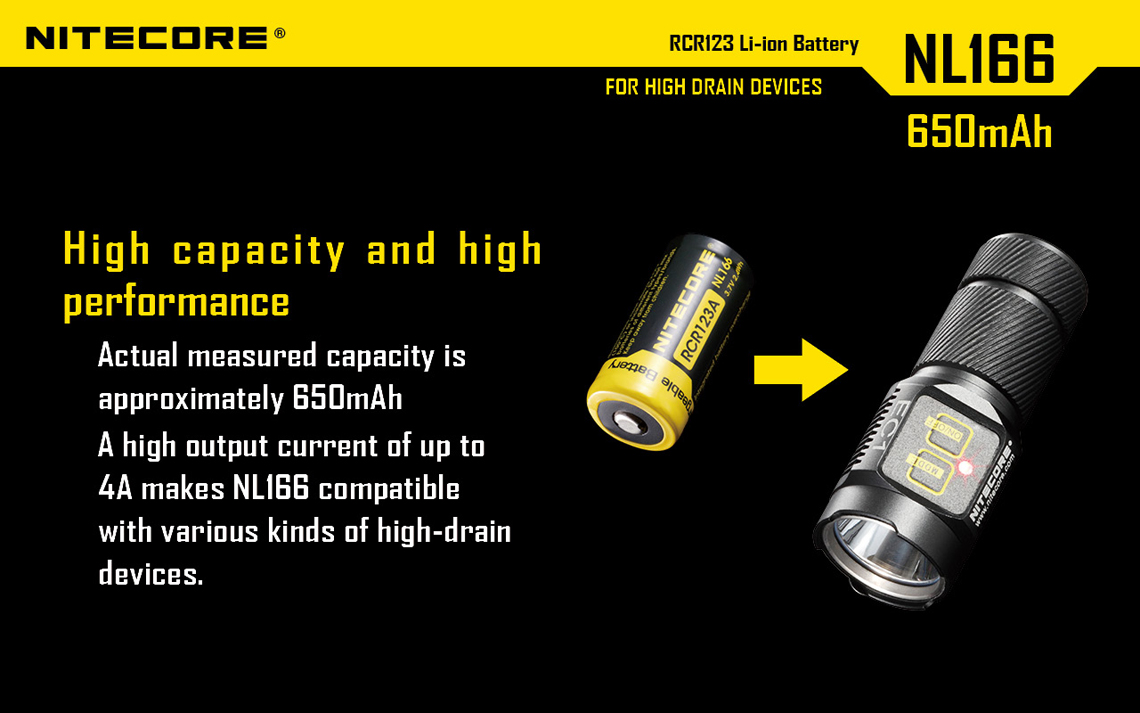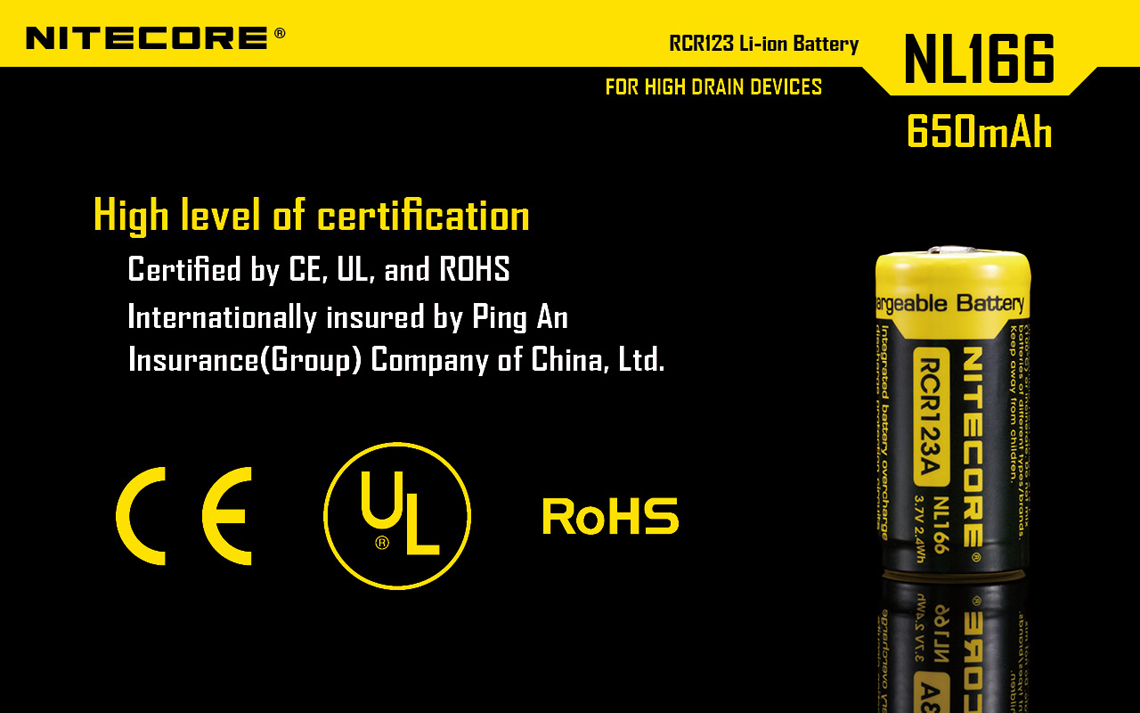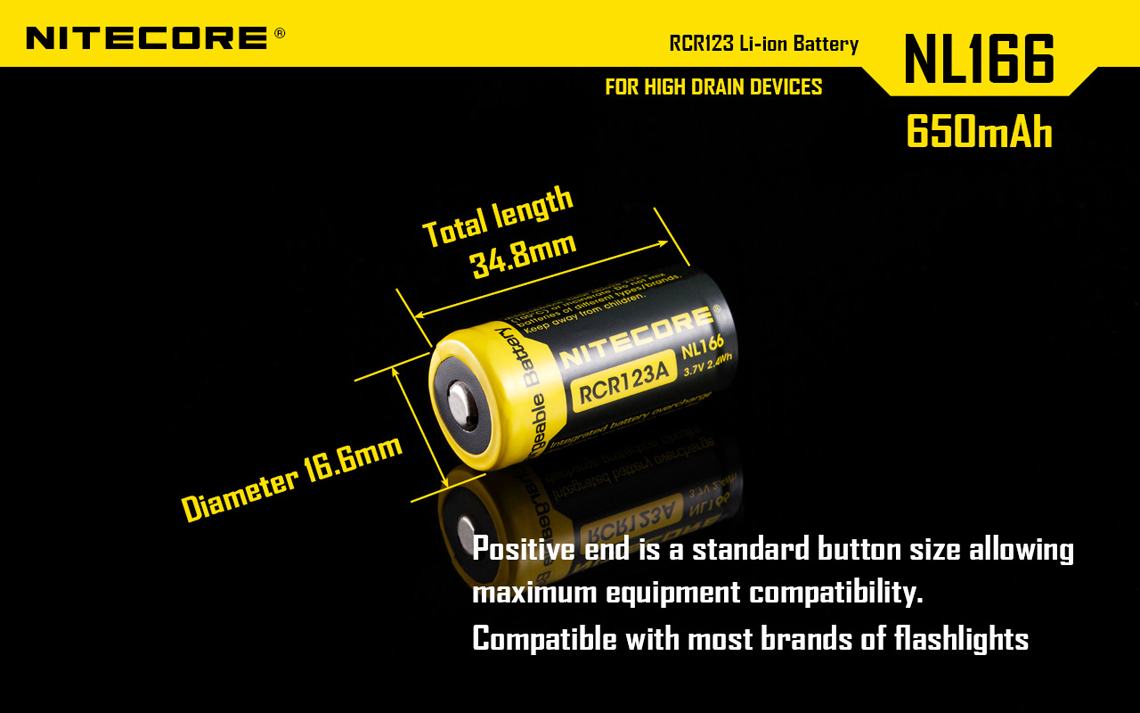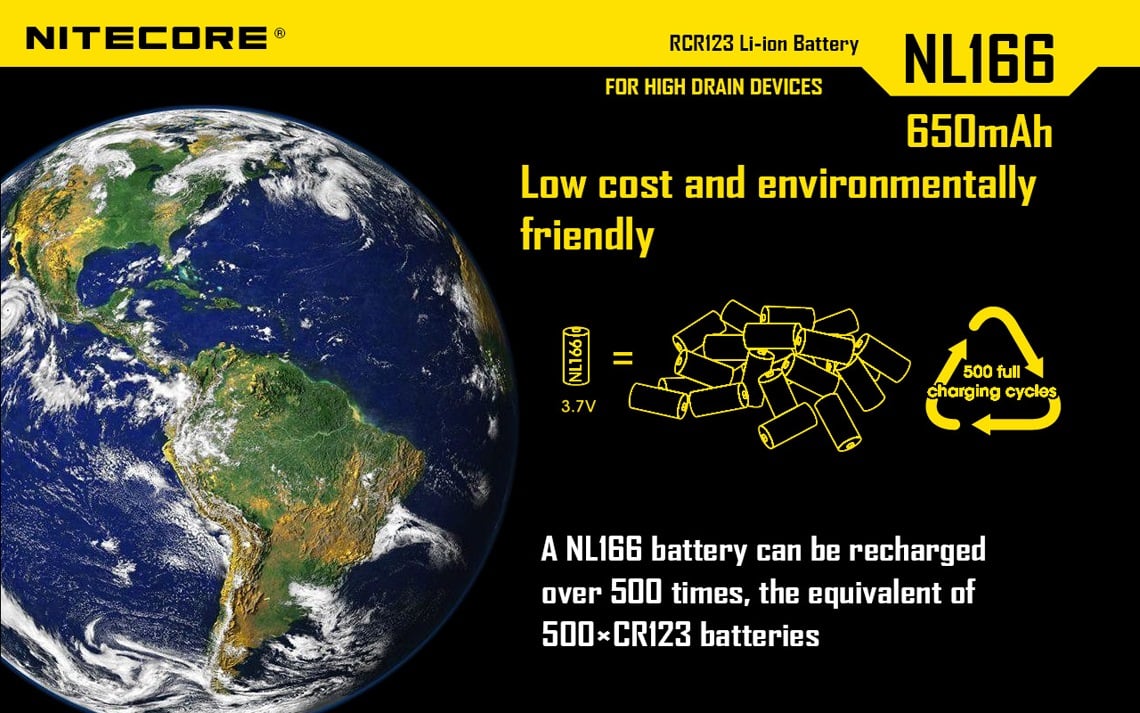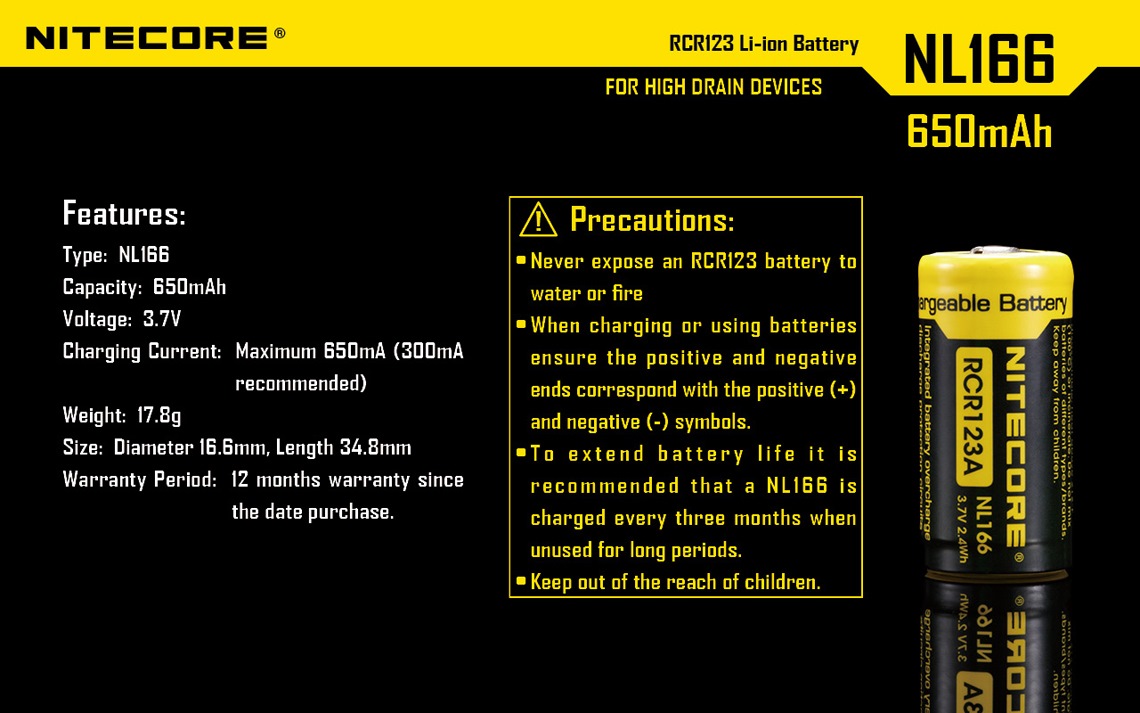 Be the first to review this product
© 2013 - 2019 Futurama.co.za - A Division of Ultranexus (Pty) Ltd | All Rights Reserved | Company Registration No: K2011/114945/07 | VAT No: 4390263624